Exh|bition
Beste kunstwereld, ...

With works by Marcel Broodthaers, Evelin Brosi & Elvis Bonier, Jacques Charlier, Vaast Colson, Zoé Couppé, Ian De Weerdt, Olivia Hernaïz, Christian Jankowski, Hannah Kalaora, Lee Lozano, Yemo Park, Jasper Rigole, Stijn ter Braak and Various Artists

08.05.2021 – 26.07.2021




Lichtekooi presented its first exhibition: Beste kunstwereld, … [Dear art world, …], a group exhibition devoted to the context of the art world. The invited artists reflect on the various factors and stakeholders, ranging from the commercial circuit to the art world's institutional framework and crowd.

With this exhibition, Lichtekooi aimed to examine the art world and its inner workings – of which it will itself become a part – from an artist's perspective.


Curated by Nadia Bijl, Pepa De Maesschalck and Vedran Kopljar.





Raadpleeg de NL bezoekersbrochure hier
Read the EN visitors guide here
---
Exh|bition views:
Vaast Colson carried out various actions and gestures during the course of this exhibition:

08/05/21: Two Nuts That Are Nuts, action
13/08/21: Leenspreuk, action
14/05/21: Catchword, megaphone
15/05/21: Leenspreuk ontleed – Séance, action
16/05/21: A Tornado In Plain Sight, action
22/05/21: Offstage, action
28/05/21: Subliminal Message Exposed, action
29/05/21: Too Lato Potato – Paperweight – Was it Master Colson… in the study… with the paperweight?, 2019, bronze edition
04/06/21: ..., as I gently rub the root, action
05/06/21: Around the Art World in Eighty Days, action
09/06/21: Subliminal Message Exposed bis, action
26/06/21: Basement event, action (in collaboration with Ria Pacquée)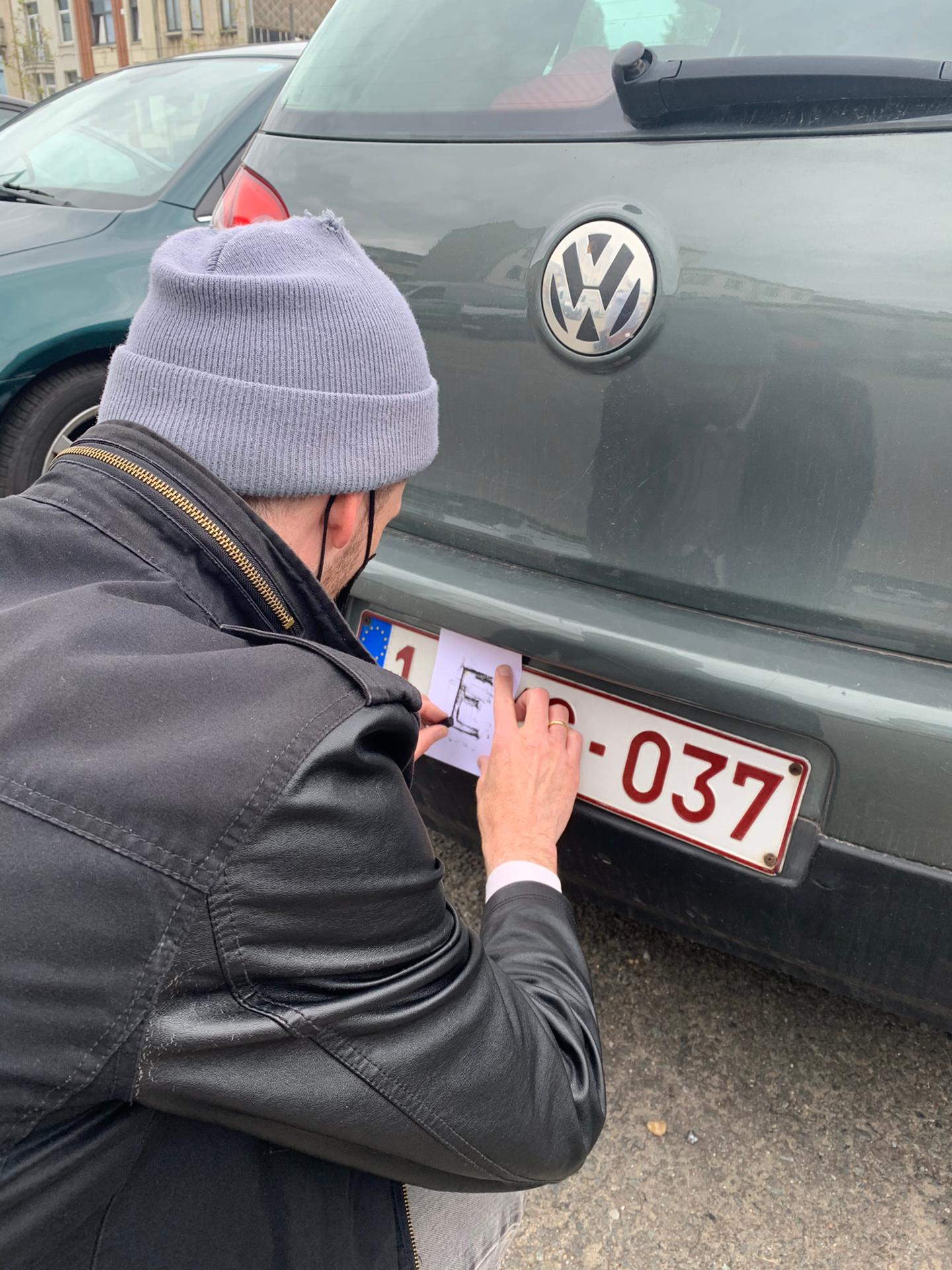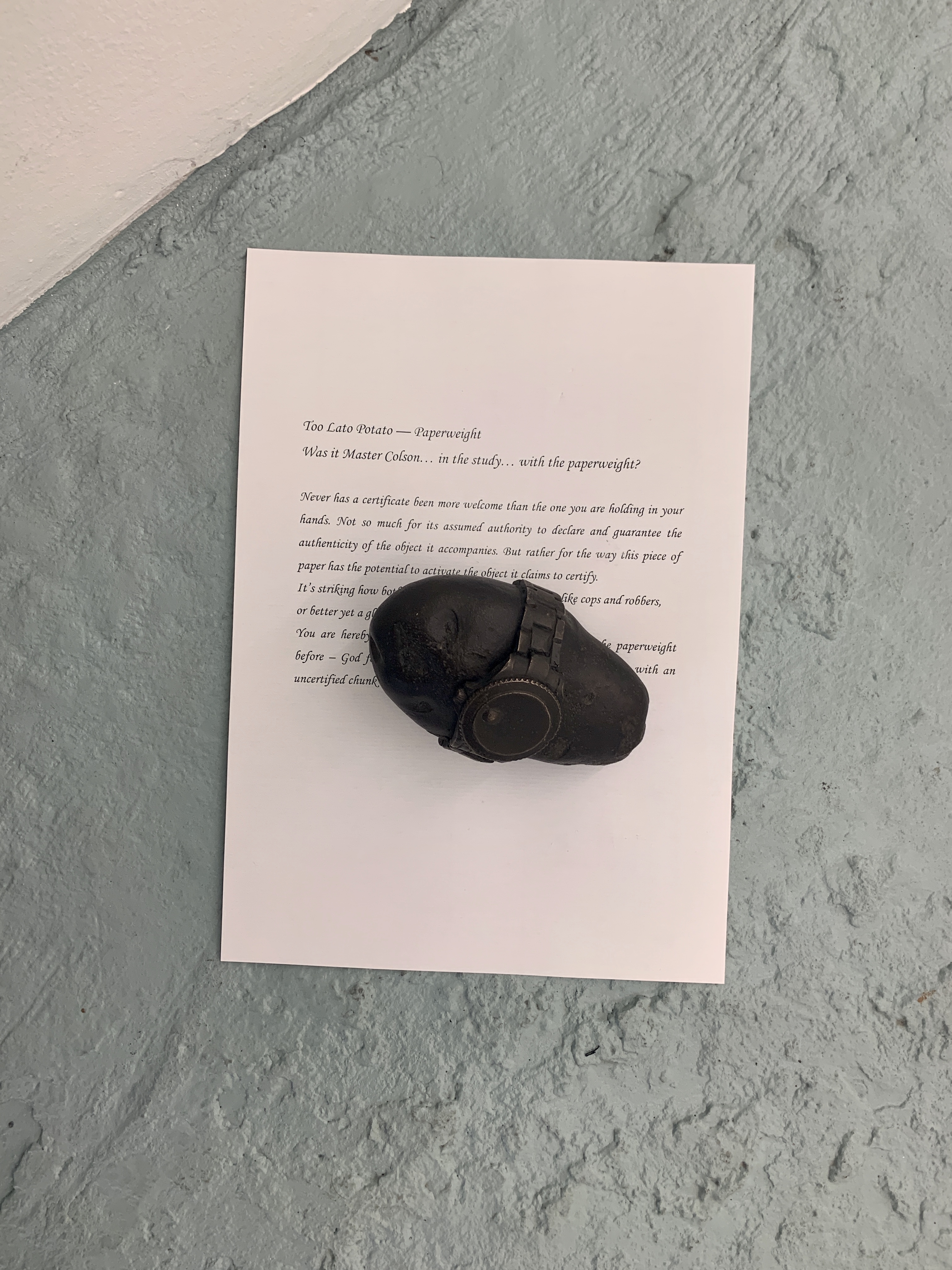 Performance by Zoé Couppé during the opening on 08.05.2021 and during the Antwerp Art Weekend on 13.05.2021 and 14.05.2021:
---
Contributors & thanks to

Production team: Elias Cafmeyer, Kris Cuylits, Gwen De Groote, Christiaan Huyghe, Meriton Maloku, Valgerður Sigurðardóttir, Tom Van Camp

Exhibition text: Merel Schoonen

Graphic design: Bram Denkens

Final editing and translations: Sis Matthé

Catering: Dora Brams, Yirka De Brucker, Gwen De Groote, Ulrike Lindmayr, Vincent Stroep, Tom Van Camp

Documentation: Ria Pacqueé, Marc Van Camp, Sine Van Menxel

Lichtekooi thanks all the artists, Melanie Deboutte, Anny De Decker, Bert Depuydt, Ulrike Lindmayr, Stella Lohaus, Rufus Michielsen, Ria Pacquée, Bodo Peeters, Tina Schott, Jelle Spruyt, Han Swolfs, Ria Tubbax, Sietske Van Aerde, Floris Van Look, Gert Verhoeven, Hans Wuyts, S.M.A.K. Gent, TIM Magazine
---
Met de steun van de Vlaamse overheid